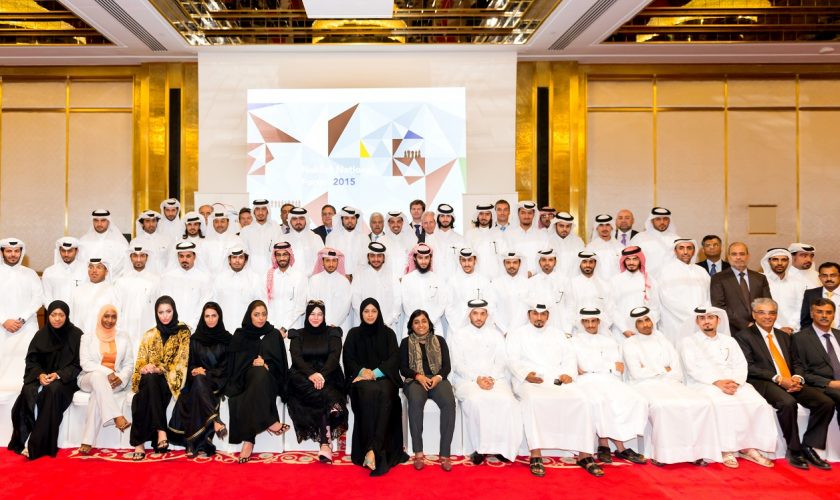 Nakilat holds Annual National Forum
01 March 2015
Nakilat, Qatar's premier marine company, held its annual meeting for national staff on Thursday, 19th February. This forum is an important part of Nakilat's commitment to building bridges and strengthening communication between Qatari employees and the company. It is also an opportunity for the company to listen to concerns and follow up on progress in learning and development. This allows the company to provide the optimum work environment to develop employee skills, and prepare them to become efficient and effective employees in the future.
All Qatari employees of Nakilat gathered for a day of workshop and presentations, with an emphasis on providing a professional working environment where national employees can flourish and become key contributors in Qatar marine industry.
This meeting also included recognition for Nakilat's marine cadets for their hard work and commitment. Senior management listened to their academic experiences and the challenges they have faced during the learning process on board the vessel, which can take up to four months. Nakilat makes significant investments in the development of young Qatari talent through the Marine Cadet Sponsorship program.
Nakilat's Managing Director, Eng. Abdullah Fadhalah Al Sulaiti, said: "We are immensely proud of our Qatari employees and of our company's commitment to the recruitment and continued development of nationals. This meeting is invaluable for reinforcing the importance that Nakilat places on Qatarization and on our contribution to the Qatar National Vision 2030 for the sustainable development of our economy and for the advancement of our people."