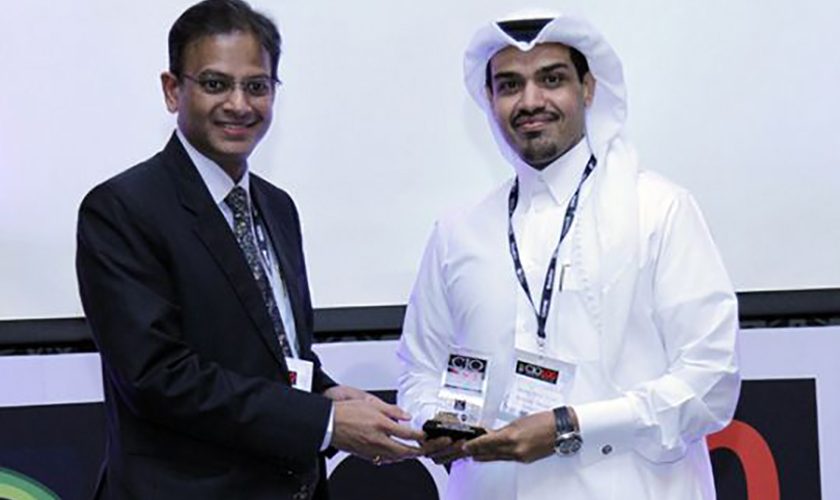 Nakilat wins the prestigious CIO 100 Awards
17 February 2016
Nakilat, the shipping arm of Qatar's Liquefied Natural Gas (LNG) sector has won the CIO (Chief Information Officer) 100 awards at CIO 100 Awards and Forum. Nakilat's Information Technology Manager Hamad Rashid Suwaid received the award during the ceremony held recently in Dubai.
The CIO 100 Awards honor companies that demonstrate excellence and achievement in IT between the demand to ensure functional efficiency and security and the need to drive digital transformation as strategic business partners.
This is the first award won by Nakilat for its successful undertaking of setting the standard for innovation and creativity with regards to their IT department. The award is testament to Nakilat's commitment on how the organization is using information technology in innovative ways to deliver business value, whether by being more resourceful, optimising business processes or enabling growth by enhancing talent acquisition.
With this award, Nakilat not only emerged as a top organization at this year's event, but has also established a new benchmark for success since it launched its consolidation project that was initiated to address sundry problems associated with existing technologies, data centres and its IT department as well as implement new systems and technologies across the corporation.
Organised by Computer News Middle East (CNME), the awards are held annually to celebrate technology innovation and service excellence in the regional IT sector, with winners being selected through a judging panel.
Nakilat's CIO 100 award also reaffirms its strong position in the regional market. One of the earliest local company's to establish a dedicated IT business unit within Qatar, Nakilat has long prided itself as a pioneer of successful strategies designed to help its employees find innovative solutions to today's IT challenges.
2015 not only saw the implementation of the latest Enhancement Pack, but unequivocally stake its rightful place as the first organisation across Qatar to launch the complete (eight modules) globally renowned talent management suite, SuccessFactors.
Eng. Abdullah Al-Sulaiti, Nakilat Managing Director said: "We are grateful for recognizing our efforts and contributions to the Information Technology sector, as well as to all our partners for their support and co-operation throughout the journey. The exceptional performance at this awards serves as a great acknowledgement of Nakilat's impressive journey. This award is a testament to the skill, ingenuity, and vision of our employees. Our IT team members have distinguished themselves by creating business value through the innovative use of information by providing insight into business technology leadership for unique practices and substantial results."