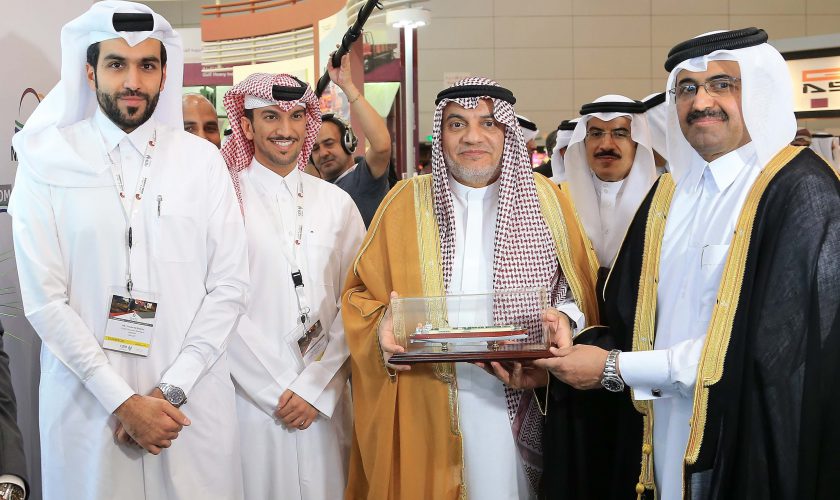 Nakilat showcases maritime strength at 'Made in Qatar' exhibition
08 November 2016
Nakilat is showcasing its maritime expertise at the 'Made in Qatar' exhibition in Riyadh between 6th-9th November 2016. This is the first time the Qatari shipping company is participating in the event, as an exhibitor and one of the key event sponsors. "Made in Qatar" aims to enhance development of the local industry sector by promoting bilateral trade between Qatar and regional markets.
Now in its fifth cycle, the exhibition organised by Qatar Chamber of Commerce features various companies from across industries in Qatar, with a focus on promoting Qatari-manufactured goods to the extensive Saudi market.
Nakilat Managing Director Eng. Abdullah Fadhalah Al-Sulaiti said, "Nakilat is proud to be part of the first international edition of this event as it presents us with an excellent platform to promote our spectrum of services to the wider regional market. We look forward to developing stronger relations in the region and further our vision to be a global leader and provider of choice for energy transportation and maritime services, in line with the aims of National Vision 2030."
Via its joint-ventures, Nakilat-Keppel Offshore & Marine (N-KOM) and Nakilat Damen Shipyards Qatar (NDSQ), Nakilat offers a comprehensive range of ship repair and construction services for a variety of marine and offshore vessels at the world-class Erhama Bin Jaber Al Jalahma Shipyard in Ras Laffan Industrial City, strategically situated at the heart of the Arabian Gulf.