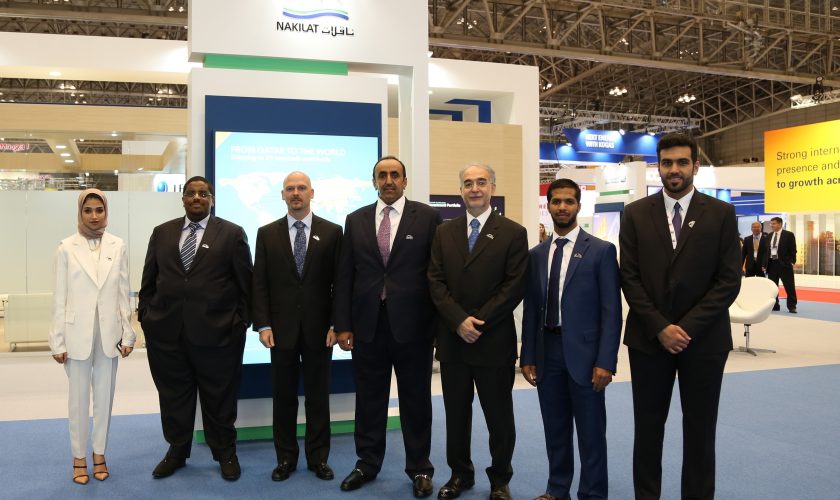 Nakilat showcases maritime expertise at Gastech 2017
05 April 2017
Nakilat is participating in the Gastech 2017 Conference and Exhibition taking place in Tokyo, Japan from 4 to 7 April 2017. Deemed as one of the most highly anticipated gas industry events, Gastech receives more than 25,000 visitors and features over 600 international exhibitors from over 70 countries worldwide.
The company is showcasing its shipping expertise as the world's leading transporter of Liquefied Natural Gas (LNG), playing an integral role in the State of Qatar's LNG supply chain. In addition to this, Nakilat offers an extensive range of maritime services through the world class Erhama Bin Jaber Al Jalahma Shipyard at Ras Laffan Industrial City in Qatar.
Gastech serves as an excellent platform to facilitate the sharing of business expertise and creation of business opportunities for Nakilat. The company's  participation in this global event comes as part of its vision to be a global leader and provider of choice for energy transportation and maritime services, which is aligned with Qatar's National Vision 2030 towards the development of the local maritime industry.