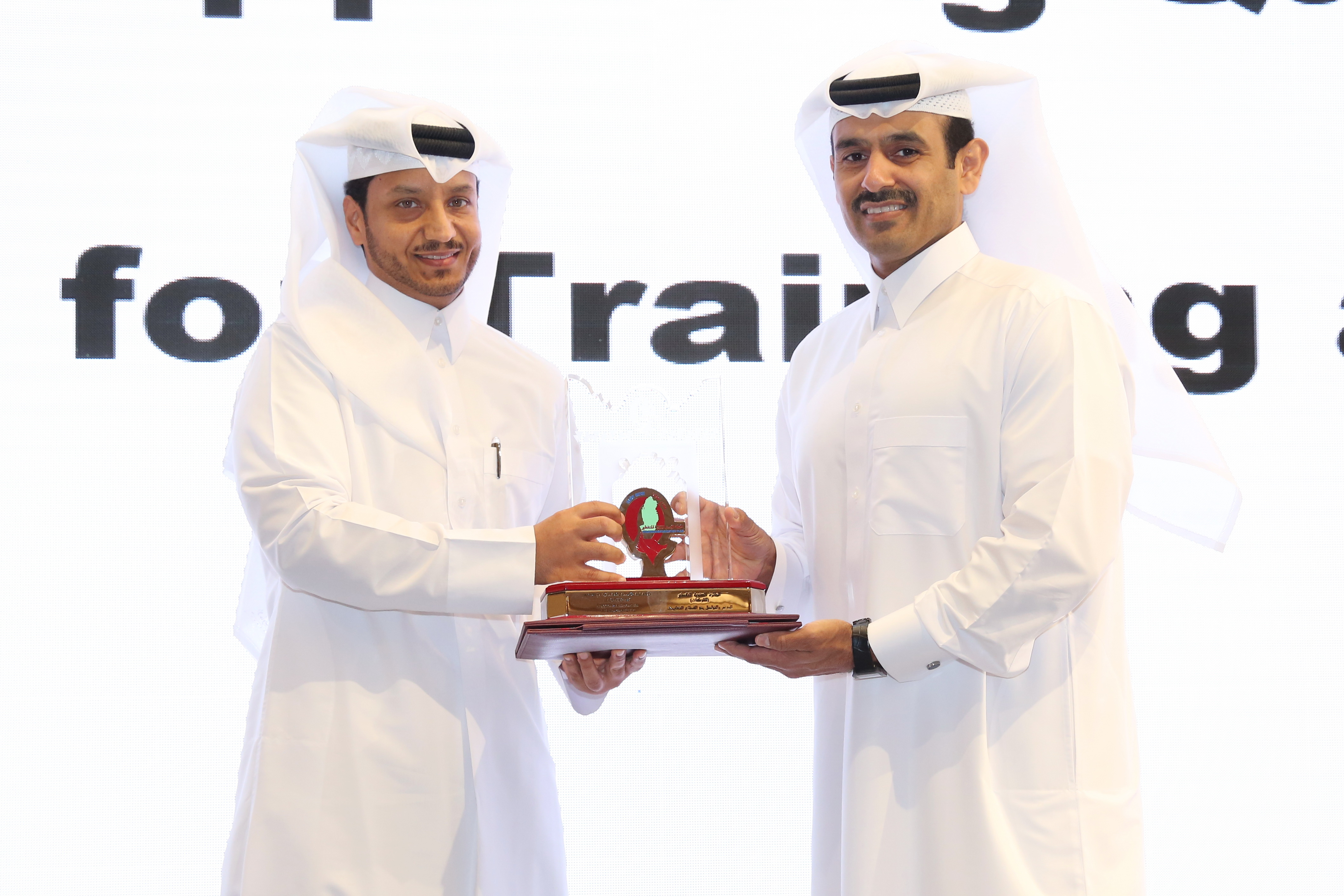 Nakilat receives Qatarization Award for Outstanding Training & Development Initiatives in Qatar's oil & gas industry
12 May 2019
Nakilat has been presented with the Annual Qatarization Crystal Award for 'Supporting Training & Development' at the Energy and Industry Sector's 2018 Annual Qatarization Review Meeting held on 2nd May 2019.
The award presented by His Excellency Mr. Saad Sherida Al-Kaabi, the Minister of State for Energy Affairs and President and CEO of Qatar Petroleum, was received by Nakilat Chief Executive Officer Eng. Abdullah Al-Sulaiti.
This is the third consecutive year that the company has been recognized for its outstanding contribution including Training and Development initiatives for Qatari Nationals, from amongst 35 participating Companies in the local Energy Sector. There were four award categories, namely Support for Training & Development, Support & Liaison with the Education Sector, Supporting Qatarization, and Highest Overall Qatarization Rate.
Nakilat Chief Executive Officer Eng. Abdullah Al-Sulaiti said, "We are proud to be recognized for our strategic efforts at progressing Qatarization through robust training and development programmes. Our Qatarization initiatives come as part of our commitment to invest in human capital in attracting, retaining, and developing our workforce with an emphasis on national development, as evident from our mission statement; a mission that is aligned with Qatar's National Vision 2030, which aims for the development of a high-calibre and sustainable Qatari workforce."
Further commenting on this achievement, Mr. Al-Sulaiti added, "The company would not have been able to expand and develop its business without the efforts of the employees. Our shared values drive us to motivate one another to innovate, develop and nurture human capital".