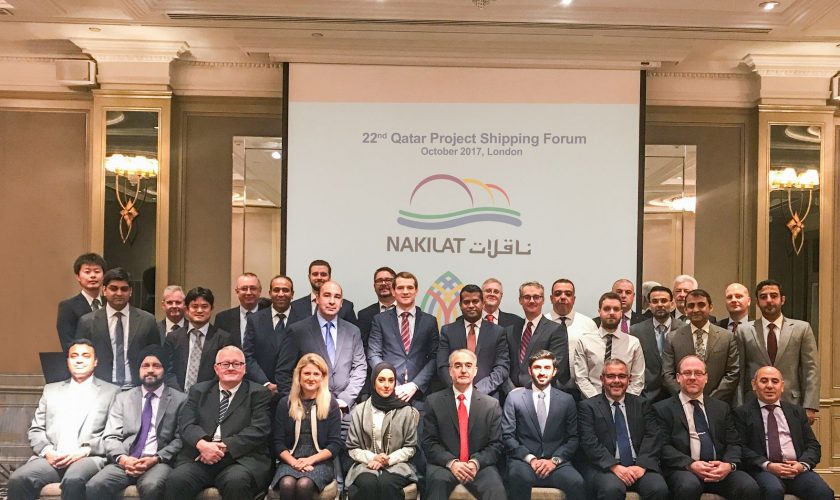 Nakilat Holds 22nd Qatar Project Shipping Forum
18 October 2017
Nakilat organised the 22nd Qatar Project Shipping Forum (QPSF) in London from 17th – 18th October 2017. The bi-annual Forum gathered Nakilat's joint venture partners, ship operators and charterers to discuss numerous matters concerning the Nakilat fleet as well as the general shipping and maritime industry. This semi-annual Forum brings together many owners of leading international shipping companies along with ship charterers such as Qatargas and RasGas.
Initiated and established by Nakilat since 2006, QPSF continues to be a significant platform for the company to meet with its partners, share knowledge and exchange thoughts on a wide range of topics such as safety and environment, capability development, technological advancements, ship performance and others related to shipping operations. The two-day forum provided an excellent opportunity for participants to deliberate on issues of common interests, especially in navigating the challenging market environment today and upcoming regulatory requirements, with a focus on industry coordinated efforts to increase operational efficiencies without compromising safety and quality of the shipping and maritime services.
The forum is an important avenue for the sustained growth of the company as it strengthens the synergy between Nakilat and its partners. With Nakilat's expanding role in ship management, it is a valuable avenue allowing participants to gain tremendous insights from the exchange of expertise and ideas, which then facilitates operations in a safe, reliable and efficient manner. This is aligned with the company's strong commitment towards the continuation of its global growth, in line Nakilat's vision to be a global leader and provider of choice for energy transportation and maritime services.