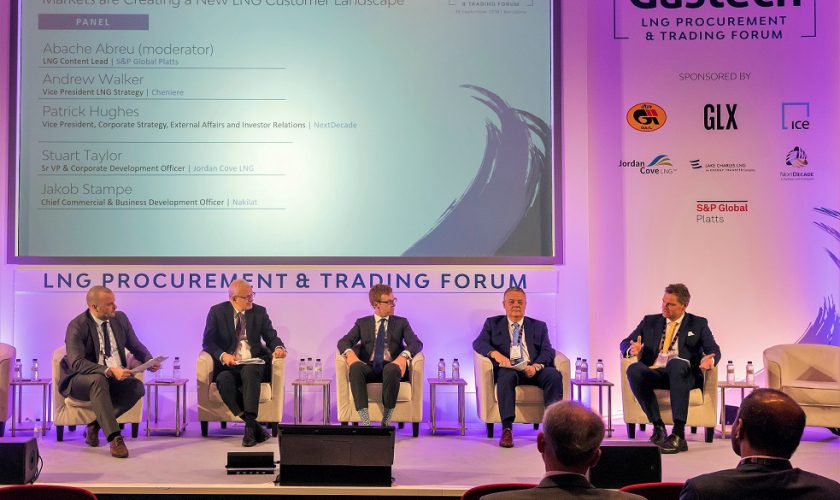 Nakilat Showcasing its Shipping & Maritime Expertise at Gastech 2018 in Spain
19 September 2018 
Nakilat is participating in the Gastech 2018 Exhibition and Conference currently taking place in Barcelona, Spain from 17 to 20 September 2018. One of the largest LNG-centric events globally, Gastech attracts more than 30,000 professionals from the energy industry, providing a strategic platform to discuss current industry topics and display the latest technological innovations.
As the world's leading transporter of clean energy, Nakilat is proud to be one of the sponsors for Gastech and to showcase our shipping and maritime expertise at the event.
The company participated in a panel discussion on "Understanding how emerging, fragmenting & diversifying markets are creating a new LNG customer landscape", highlighting the substantial role of energy transportation companies within the LNG supply chain in meeting the growing global demand.
The company also provides integrated maritime solutions through its local joint ventures, offering ship repair, offshore repair and fabrication, as well as ship building at its world-class Erhama Bin Jaber Al Jalahma Shipyard, as well as towage, shipping agency and logistics services; thereby adding strategic value to Qatar's shipping and maritime sector.
Gastech provides an excellent opportunity for Nakilat to network with industry peers, engage in industry discussions and generate business opportunities. The company's active participation in such strategic global events comes as part of its vision to be a global leader and provider of choice for energy transportation and maritime services.