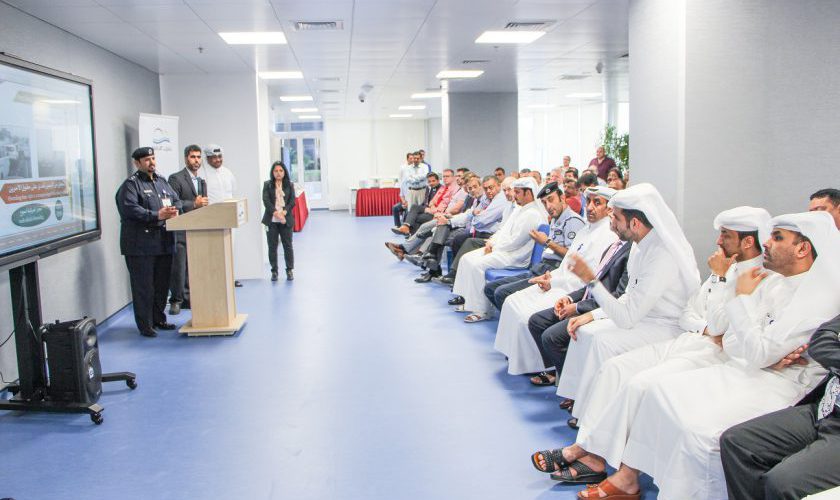 Nakilat commences Traffic Safety Campaign
20 November 2016
Nakilat conducted a Traffic Safety awareness session in collaboration with the Traffic Department of the Ministry of Interior. First Lieutenant Abdul Wahab Al Anzi and a team from the Traffic Department gave an informative and insightful presentation to Nakilat employees on Qatar's Traffic Laws, the importance of adhering to road safety regulations and common causes of accidents while driving. Several road safety videos were also shown during the presentation to further emphasize the importance of road safety.
Recognizing that road accidents are a significant cause of injuries and death in Qatar, Nakilat's Traffic Safety Session was aimed to educate and raise awareness among Nakilat employees to be responsible drivers to ensure the safety of their lives, that of their loved ones and the general public. This session is part of the company's efforts to create an Incident and Injury Free environment in accordance to the company's Mission and Vision Statement. All Nakilat employees also attended defensive driving training to enhance their road safety and safe driving skills.
Nakilat's 'I-Pledge' initiative was also launched during the event, in which Nakilat employees voluntarily pledge their commitment towards observing safe driving habits, such as refraining from using their mobile phones while driving, wearing the seat belt while driving and pedestrian safety.