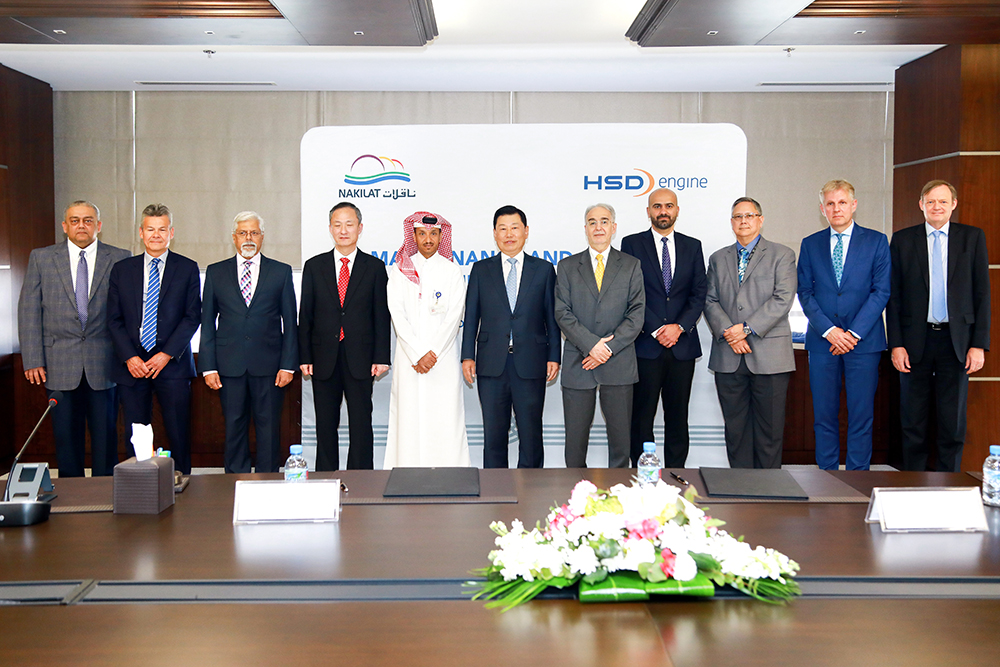 Nakilat and HSD Engine sign agreement for two- stroke maintenance and services contract
Doha, Qatar – 8 March 2023
Qatar Gas Transport Company (Nakilat) and HSD Engine have signed a long-term service agreement for the provision of spares and services necessary to maintain the reliability of the two-stroke engines onboard wholly Owned LNG vessels. This agreement shall further improve the operational efficiency of the vessels' engines and contribute to the overall LNG fleet availability thereby maintaining Nakilat's vision of being a global leader and provider of choice for energy transportation and maritime services.
Nakilat's Chief Executive Officer Eng. Abdullah Al-Sulaiti said, "We are very pleased to sign this agreement with HSD Engine today. At Nakilat, our priority is to increase the operational efficiency of our vessels and maintaining the highest reliability and safety standards, as it gives us the competitive advantage at a time when the company is expanding its reach in the global gas shipping market. "
HSD Engine Chief Executive Officer Mr. Young Youl Koh said, "We are honored and excited to sign this agreement with Nakilat today. We will do our best to contribute to the safe operation and profit creation of the Nakilat fleet. Through this contract, we will further strengthen our cooperative relationship with Nakilat, and through the successful implementation of this project, we will strive to become a trusted business partner that provides the highest level of technical services in Qatar and the Middle East.