CEO Message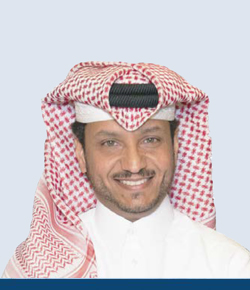 2020 has been a challenging year for the entire world as we saw the beginning of the COVID-19 health crisis, which grew into a global pandemic impacting industries, economies and countries around the world. Amid the challenging business landscape, Nakilat remained steadfast in executing our strategies safely, sustaining operational efficiencies and ensuring fiscal discipline across all our shipping and maritime operations. 
Nakilat continued to demonstrate great resilience, as reflected in our operational and financial performance for the year. Our outstanding financial performance in 2020 is a testament to our concerted efforts, as Nakilat recorded a net profit of QR 1,161 million, a 15.7 % increase against the previous year at QR 1,003 million.
In the pursuit of long-term growth, below are some notable achievements this past year that have truly demonstrated the strength of our perseverance and robustness as an integrated shipping and maritime company:
Nakilat achieved a 'Five-Star' audit grading and the Sword of Honour Award for the third consecutive year from the British Safety Council (BSC)

Nakilat took delivery of a newbuild LNG carrier, "Global Energy", which is commercially and technically managed in-house

Within a 6-months period, Nakilat completed the second phase of its fleet management transition from Shell International Trading and Shipping Company Limited (Shell), with a total of seven LNG carriers transitioned to its in-house technical and operational management

Nakilat assumed full ship management and operations of Floating Storage and Regasification Unit (FSRU) Exquisite in December, the first FSRU to be managed in-house following its acquisition from Excelerate Energy back in 2018

Nakilat was added to the Morgan Stanley Capital International ("MSCI") Emerging Markets Large Cap Index as a constituent of the MSCI Qatar Large Cap index, demonstrating the great confidence of capital markets in Nakilat
Complementing our growth on the LNG shipping front, our joint venture N-KOM marked an important milestone with the delivery of the first offshore fabrication living quarters to be constructed locally for our long-standing customer Qatargas' NFB Living Quarters Expansion project. The safe and timely project delivery not only indicates N-KOM's capability in handling complex offshore fabrication projects but also, further reinforces our position as a global leader and provider of choice for energy transportation and maritime services. These significant milestones achieved in a safe and timely manner, despite the global pandemic, is especially meaningful, and demonstrates our strong commitment to safety, reliability and efficiency. 
During the early days of the global pandemic which were full of uncertainty, I was immensely proud that as a company, we were very well prepared to adapt to the crisis and implement rapid adjustments. Throughout the COVID-19 pandemic, the company has taken extensive measures to ensure the health and safety of all our employees, especially our crew onboard whom are integral assets to our global operations. The company took proactive measures to secure essential protective, medical supplies for seafarers including facilities modification and dissemination of COVID-19 Rapid Test Kits as part of our preparedness plan. 
The requirement for physical distancing has brought about a necessary shift towards working remotely, having a huge impact on the way our operations are carried out. Despite the sudden adjustment to enhanced health and safety protocols, Nakilat managed to ensure seamless continuity of its operations, primarily due to the company-wide digital transformation that had taken place over the past few years. We had done significant upgrades to our digital infrastructures, systems enhancements and other security features at all worksites, including onboard our vessels, as part of our risk management and business continuity preparedness. In the midst of the pandemic, the company achieved the ISO 22301 certification for Business Continuity Management, further reinforcing shareholder and customer confidence in our commitment to ensure the safety and reliability of our operations.
While challenging, Nakilat enhanced our Crew Relief protocol to navigate issues surrounding repatriation and crew changes, with clear guidelines to mitigate the risk of seafarers introducing COVID-19 onboard the vessels and provide assurance to countries where crew changes were taking place. Our vessels have deviated from intended voyage routes and ferried crew to embark/disembark at lower risk ports to ensure smooth and safe crew relief. Having our vessels calling at Ras Laffan port proved advantageous, permitting ship to ship transfers to vessels calling their country of domicile or ports from where crew could be repatriated home. I would like to extend my appreciation to the relevant authorities in the country that facilitated the crew relief protocol, which ensured smooth transfers for our seafarers. Between May to December, over 1,200 crew changes have taken place for seafarers from 30 countries, with everyone safely repatriated to their home countries.
I also take this opportunity to give a special mention to all our seafarers onboard our vessels who have been operating our fleet at the highest levels of performance. Our seafarers faced many challenges during pandemic, having to work far from their home for a longer period than normal, and dealing with the various enhanced procedures to ensure safe operations. I extend my deepest appreciation for their continuous commitment and support to keep our operations running smoothly as normal.
With solid foundations of our vision, mission and shared values, Nakilat has adapted quickly to the new reality. The company showed tenacity and versatility in adopting the new standards of health and safety, and demonstrated its capabilities with great accomplishments. Despite the limitations, the managed to maintain the growth momentum to propel us forward in the coming years. The future holds much promise for Nakilat, and we are confident in continuing to deliver value for our shareholders while bringing the company to greater heights.
Eng Abdullah Al Sulaiti
Chief Executive Officer
EXPLORE THE ANNUAL REPORT
Downloads
Have a Question?
Contact our Investor Relations
team