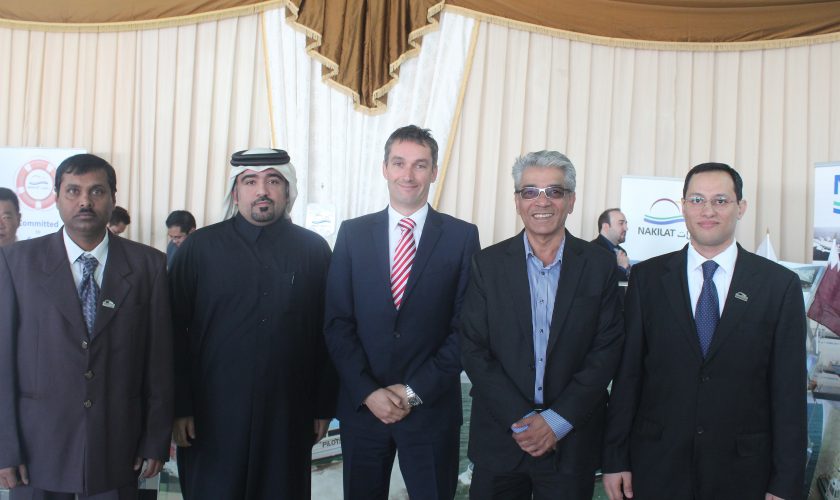 Nakilat participates in Safe Spring Camp 2015
02 March 2015
Nakilat, Qatar's premier marine company, played an active role in the Safe Spring Camp 2015 at Al Khor. The four-day event, which took place from 23-26 February, saw Nakilat participate in a wide variety of safety events and activities organized by the Ministry of Interior (MoI).
The Safe Spring Camp, now in its fifth year, gives Nakilat and its Joint Venture partners, Nakilat-Keppel Offshore & Marine (N-KOM) and Nakilat Damen Shipyards Qatar (NDSQ), the opportunity to engage with the community in Al Khor and impart a vital safety message. At the Nakilat stall, employees spent the week running educational campaigns on important day-to-day issues including fire prevention and safety, safe cycling and walking, and how to avoid danger when crossing roads.
The core message Nakilat and our Joint Venture partners wanted to give during this campaign is that safety is in everyone's hands. No one person can keep an entire community safe, so each individual must contribute by being mindful of personal safety, and by being aware of safety risks. We aimed a lot of our activities at children, because it's important to reinforce this message from an early age.
Aimed at the entire Al Khor community, there were plenty of activities for children throughout the week, including a safety Q and A that saw safety-conscious kids walk away with wonderful prizes for correct answers.
The expansive stall also featured scale models of Nakilat ships, so that attendees could find out more about the marine industry and Nakilat.