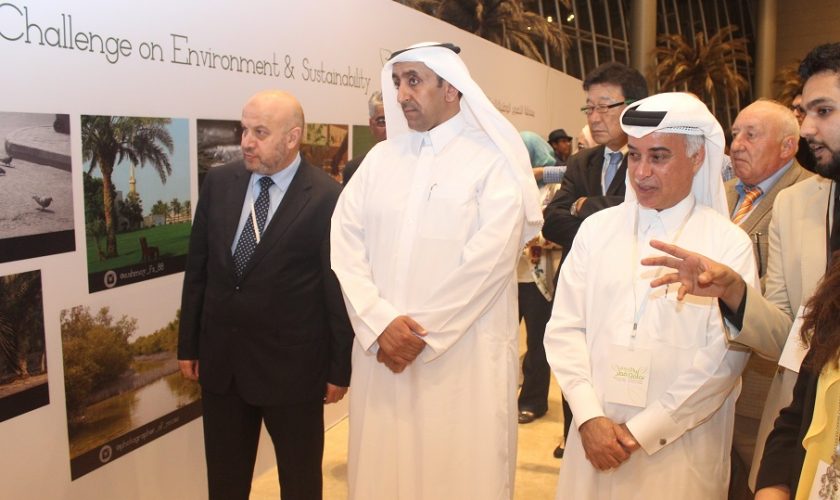 Nakilat and N-KOM celebrate World Environment Day
06 June 2015
A four-day student photography exhibition, a ceremonial tree planting and educational employee campaigns are among the activities that Nakilat, Qatar's premier marine company, and Nakilat-Keppel Offshore and Marine (N-KOM), have organised in honour of World Environment Day.
The photography exhibition was the result of a student competition sponsored by Nakilat and N-KOM, which saw phenomenal results. Dubbed MyQatar, high school and university students were encouraged to submit photos around environmental themes through Instagram. There were around 600 entries in the competition, and the top 50 finalists' photos will be displayed for four days at the Gate Mall. On the eve of World Environment Day, the winners of the event were announced; first place went to talented teenager, Mohammed Muddassir, aged 15.
Separately, Nakilat ran a major awareness campaign among its employees, encouraging everyone at the company to attempt to conserve water, minimise printing at the office, switch off lights that are not in use, and turn off all computers instead of putting them in sleep mode. At Ras Laffan, to mark World Environment Day, we organised an 'Adopt-a-Tree' campaign on June 8th, which will involve staff members sponsoring a tree to be planted within the shipyard. This comes as part of the committee's effort to make the surroundings a greener place.
Abdullah Al Sulaiti, Nakilat Managing Director and Chairman of N-KOM, said: "This year, World Environment Day has been a wonderful opportunity for us to reaffirm our commitment to two of Qatar's most vital assets – the environment, and our young people.
At Nakilat, we engage with our employees and with the public throughout the year to ensure a sustainable future for the next generation. We were thrilled to see the level of engagement in the MyQatar competition, the finalists' photographs are bold and creative, showing huge amounts of talent."
To see the stunning photos submitted for the contest, check the hashtag #QWED2015 on Instagram.