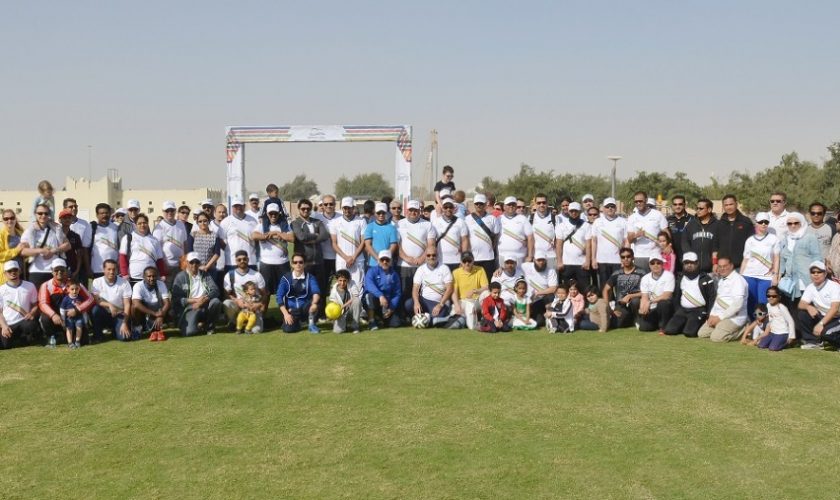 Nakilat and JVs Celebrate National Sport Day
12 February 2015
Nakilat, Qatar's premier marine company, and its joint ventures, Nakilat-Keppel Offshore & Marine (N-KOM), Nakilat Damen Shipyards Qatar (NDSQ) and Nakilat SvitzerWijsmuller (NSW), have celebrated National Sport Day with a day of sport and exercise in Doha and Ras Laffan for their employees and their families.
Nakilat aimed to engage employees in healthy activities that can be conducted without the need for specialist equipment or knowledge. Everyone was encouraged to get active under the slogan 'Healthy Every Day' and to remember that exercise can be conducted in any circumstances.
Various activities were offered to Nakilats' employees and their families at Al Rayyan Green Carpet Park such as volleyball, football and badminton. Children similarly enjoyed the event through playing hula-hoops and bouncing in the inflatable bouncy castle. Furthermore, Nakilat's joint ventures celebrated the National Sport Day in Ras Laffan offering their employees and their families a day full of activities, which included basketball, cricket and tug of war.
Managing Director Eng. Abdullah Fadhalah Al Sulaiti said: "National Sport Day is an excellent initiative to encourage Qatar's citizens and residents to exercise and stay healthy. Nakilat uses the public holiday to reinforce the importance of an active lifestyle among its employees. Our company fully supports the goal of our country for a healthy population, as outlined in the Qatar National Vision 2030."