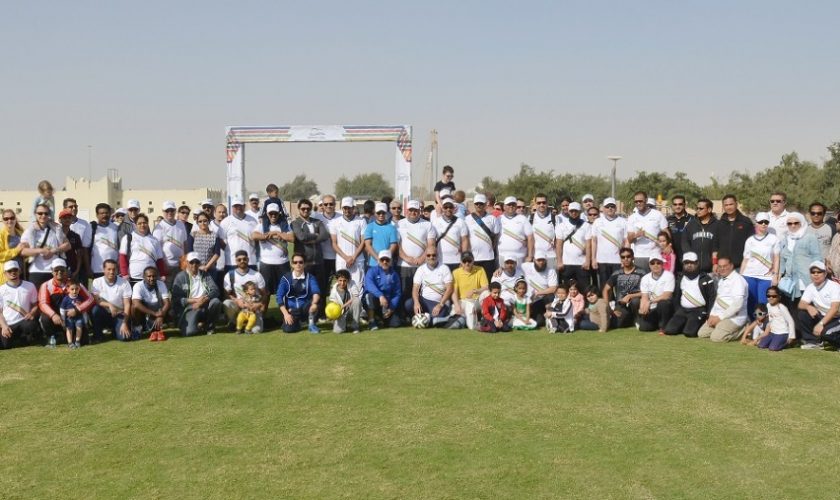 Nakilat and its partners celebrated the UAE Sports Day, December 2, 2012
Nakilat and its partners celebrate the UAE Sports Day,
December 2, 2012
"Nakilat", the leading Qatari Shipping Company, along with its partners "Nakilat Kebel Marine Works Limited (N-KOM)", "Nakilat Damen Shipyards Qatar Limited (NDSQ)" and "Nakilat Svitzerwisemuller (NSW)" celebrated the Sports Day in the State of Qatar To practice various sports activities in the cities of Doha and Ras Laffan with its employees and their families.
The company "Nakilat" aims to urge its employees to practice healthy sports activities without the need to use sports equipment or specialized sports knowledge, so everyone is excited about sports under the slogan "enjoy health every day" to ensure that sports can be practiced at any time and in any place whatever the circumstances.
Various activities were presented to Nakilat Company employees and their families in the green carpet (Al Rayyan Park) such as volleyball, football, and badminton. The children enjoyed the activities through the practice of various games such as the game, hop and hoppers. The joint ventures of the Nakilat Company celebrated the Sports Day in Ras Laffan, where various events were presented to employees and their families, which included basketball, cricket, and tug of war.
General Manager Eng. Abdullah Fadlah Al-Sulaiti commented on this sporting event, saying: "The State's Sports Day is an excellent initiative to encourage Qatari citizens and communities in Qatar to practice sport and encourage it to enjoy health. Nakilat uses this opportunity on this special day to consolidate The principle and importance of maintaining a healthy lifestyle among its employees. This is part of Nakilat's support for Qatar National Vision 2030 for its residents to be healthy. "