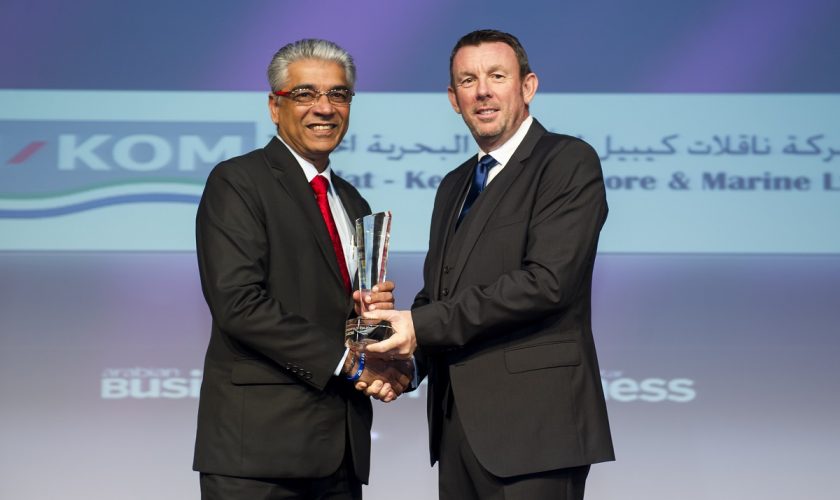 N-KOM recognition at the Arabian Business Qatar Awards 2015
07 September 2015
Nakilat-Keppel Offshore & Marine (N-KOM) located at Erhama Bin Jaber Al Jalahma Shipyard, in Ras Laffan, State of Qatar a company joint venture owned 79 per cent by Nakilat was awarded among other companies at the Arabian Business Qatar Awards 2015. An annual event, the awards recognize local businesses that have demonstrated outstanding performance over the past year.
Eng. Abdullah Al-Sulaiti Chairman of N-KOM and Nakilat MD said, "2015 has been a successful year thus far and our company has continually demarked itself by the quality of work we provide. N-KOM has significantly contributed to improving the way the Nakilat family does business. This award underlines our commitment in providing world-class services to the marine and offshore industry in the effort to propel Qatar towards becoming a maritime hub for the region, in line with Qatar's National Vision 2030.
The award was received by N-KOM's Chief Executive Officer Mr. Chandru Rajwani during the ceremony attended by key business executives in Doha.